Volunteering at a BE event can take many shapes, from being on the organising committee to fence judging and dressage writing. Every job you do as a volunteer is vital and contributes to the sport and its enjoyment. Some roles require more training than others. Why not try out different roles to see which you enjoy the most, meet new people and stay close to the sport. 
Fence Judge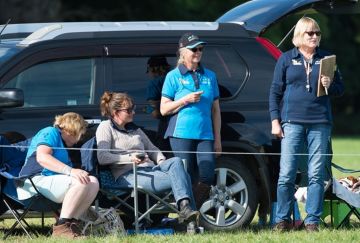 Fence judging is usually done in pairs and involves manning a fence, filling out a cross country faults report, making people aware that a horse is approaching and communicating with control. The BE technical adviser and steward will give you a thorough briefing in the morning and let you know of any stopping procedures and things to watch out for. Fence judging is a great way to see eventing up close in some beautiful surroundings and you will be provided with a packed lunch to keep you well fuelled throughout the day. 
Become a volunteer
To become a registered volunteer, you simply need to sign up as an associate member of British Eventing. This will enable us to send you relevant communications and opportunities.
Volunteer opportunities
There are a variety of volunteer opportunities throughout the season at a range of venues.
Volunteer
If you have a question about becoming a volunteer and would like to find out more, please contact our Volunteer and Series Coordinator at volunteer@britisheventing.com