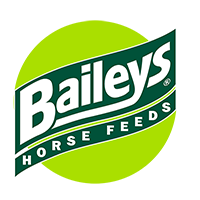 British Eventing is pleased to announce that Baileys Horse Feeds will continue as title sponsors of the Youth Regional Championships, to be held at Bishop Burton College once again in 2022, whilst also expanding their support to each region's training programmes READ MORE...
The BE Youth Programmes host training and competition opportunities for riders aged 12 to 21; from those just starting out on their BE journey to those aiming to represent Great Britain on the Youth European Championship squads. 
The BE Regional Youth Programme supports riders from BE90 up to Novice level through regional training and the annual Regional Team Championships. The Pony and Youth Performance Programmes help to identify talented combinations looking to compete at the National and European Championships at each level. 
All the BE Youth Programmes not only help riders with their competition ambitions, but also aim to provide a fun, social and friendly pathway to help all riders get the most out of their BE experience.
Youth Programme Benefits
All BE Youth Programmes provide training and competition benefits including:
Youth competition calendar

Regional and National Youth Championships

On-event support, course walks and mentoring

Training opportunities with experienced British Eventing Accredited Coaches.

Training camps

Access to Youth Officials who offer a holistic approach to wellbeing, welfare, and competition guidance

Parental support and education

Advice on exploring educational opportunities delivered by other member bodies

Overseas Development trip supported by Regional and Youth Performance Officials

Performance Programmes offer selection trials for combinations wishing to be selected for Pony, Junior and Young Rider Championships
How much does it cost to join the Youth Programme?
Registration onto the Youth Programme costs £27 per combination. The fee is an annual charge for each combination entitling them to register on as many of the programmes as they choose, which is valid until 31 December 2021. At registration, riders select the Programmes that they wish to engage with as a combination. If combinations wish to join additional programmes as the season progresses, that will also be possible under the same registration fee. 
REGISTER ONTO YOUTH PROGRAMMES
Taking out membership for Under 18s
Step 1 – Register as the Parent/Guardian
The Parent/Guardian of an under 18 member must first provide consent for the under 18 to join British Eventing
As the Parent/Guardian you will need to register online as an associate of British Eventing:

Select My BE at the top of the homepage
Click Register today for British Eventing membership (if you already have a registration, log in to your account on the BE website by selecting My BE at the top of the homepage)

Select Associate Registration – follow the steps to register yourself, or if you'd like to become a BE member yourself, you can view the different membership options HERE and then select the membership type that you'd like
Step 2 – Authorise your child
Once you have your log in details, log in to your BE account on the website via the My BE button at the top of the page
Make sure you are in the My Account (not My profile) once you are logged in
Go to ENTRIES AGENT tab at the top of the page
Then the PREAUTHORISED CHILDREN tab
Enter in a unique email address for your child (it cannot be the same as your email as this is used as the unique identifier on your BE login)
Fill in the rest of the details and press ADD
Step 3 – Register and take out membership for your child
Log out of your account via the My BE button at the top of the page
Then click the My BE button again and select Register today for British Eventing membership
Select the membership type that you'd like to take out for your child
Follow the registration process and fill out your child's details – you must ensure that you use the same email address that you used to authorise them via your account in the previous step
You can now log in on the website as yourself or your child and manage their membership, training and entries.
Watch the How To video HERE
For further help, or any questions, please contact the BE membership team by emailing info@britisheventing.com