Tim Holderness-Roddam - Service of Thanksgiving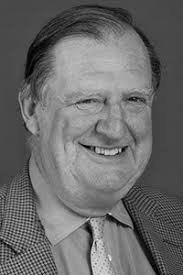 Tim Holderness-Roddam
Service of Thanksgiving
Thursday 5th August 2021
St Mary's Church, West Kington at 2pm
Followed by a Garden Party at Church Farm, West Kington
I have decided to go ahead with a Thanksgiving Service for Tim
and just hope we will be free of lockdown restrictions by 5th August. 
The church is small (140 max) so attendance will be on a first come, first served basis, after family members.  
The service may also be relayed to a marquee in the garden if necessary.
I would be grateful if you could please email me at janehroddam@aol.com to advise numbers wishing to attend
by Wednesday 21st July latest, as this will assist with catering.
It would be appreciated if ALL attendees have had at least 1 Covid vaccination.
There are currently several road closures around West Kington, which may still be in place. 
You will only be able to get to Church Farm and the adjacent Church via Nettleton
and then follow signs to West Kington. 
There will be signs to the Church saying West Kington Stud (WKS).
I have been overwhelmed by the lovely letters, cards, flowers, messages and calls
following Tim's sudden departure from this world and cannot thank you enough, it has made it all so much easier.
We enjoyed 47 wonderful years together and I am just so grateful he was fit and well right to the end.
Please forward this email to anyone you think appropriate.