Team confirmed for European Championships in Avenches
The four horses and riders who will represent Great Britain in the team competition at the 2021 European Championships have been announced.
The team will be:
Ros Canter and Allstar B

Kitty King and Vendredi Biats

Piggy March and Brookfield Inocent

Nicola Wilson and JL Dublin 
Individuals will be:
Sarah Bullimore and Corouet

Izzy Taylor and Monkeying Around
All the British horses have passed the first horse inspection and it is now full steam ahead for the start of the dressage tomorrow.
Times (BST) for the British team for Thursday are...
Piggy March and Brookfield Inocent – 10:15
Nicola Wilson and JL Dublin – 13:52
Izzy Taylor and Monkeying Around will be competing as individuals at 10:52.
Kitty King, Ros Canter and Sarah Bullimore will ride their tests on Friday. Keep an eye on our social media channels to see their times.
MEET THE TEAM
Ros Canter and Allstar B (Team)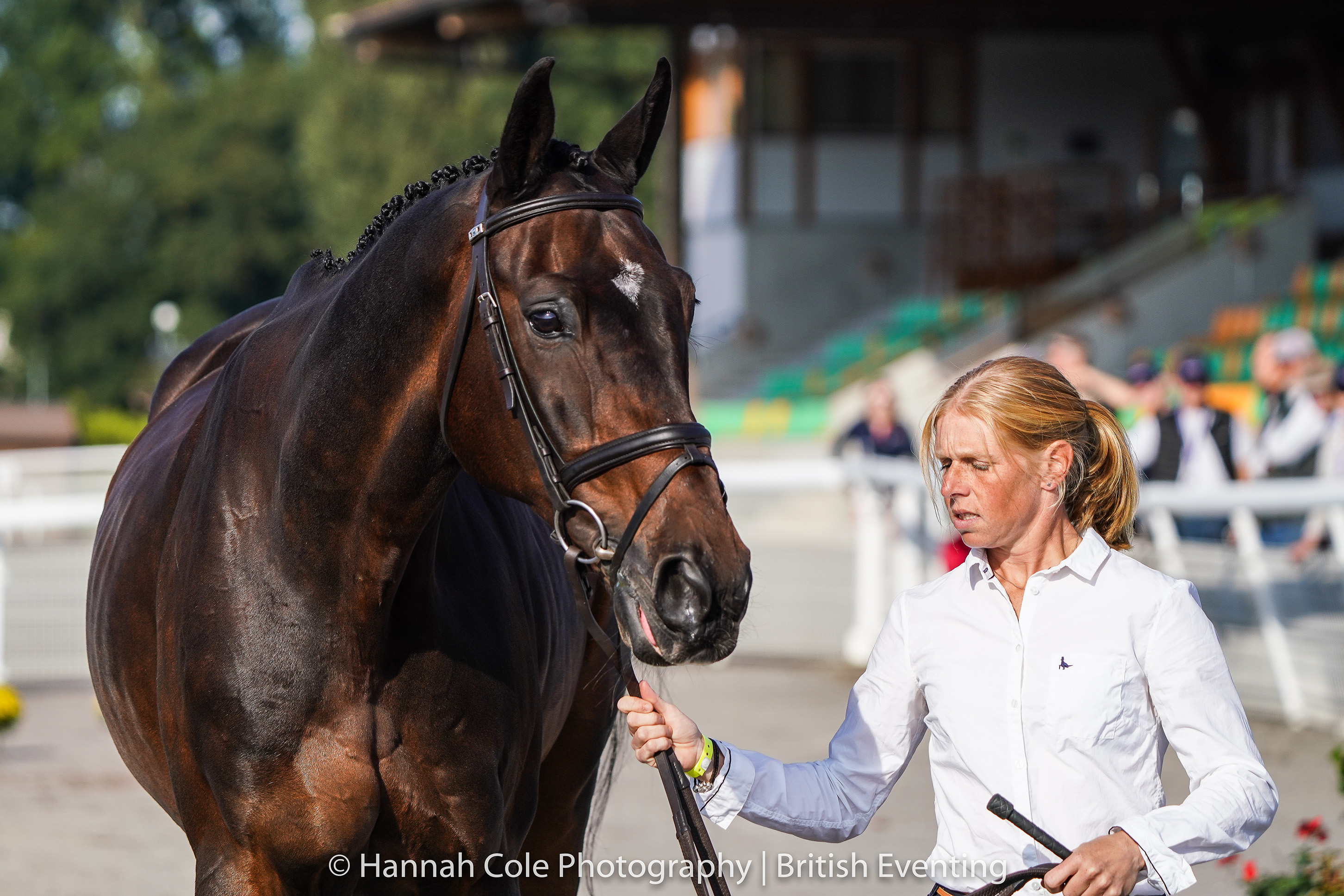 Rosalind Canter (35) based in Hallington, Lincolnshire, with Caroline Moore and her own Allstar B (bay, gelding, 16yrs, 17hh, Ephebe For Ever x Erkstein, Breeder: FAJ Van der Burg NED
Groom: Sarah Charnley
Current World Champions, Ros Canter and Allstar B (Alby) need little introduction. The pair made their Senior championship debut at the European Championships at Strzegom (Poland) in 2017 and have been much-loved by British eventing fans ever since.
A top five finish at Badminton in May 2017 set them up well for the Championships in Strzegom, where they finished fifth individually and helped to bring home the Team Gold for Great Britain. The following year, they finished third at Badminton before heading to Tryon in the USA for the 2018 World Equestrian Games. A brilliant performance from start to finish saw the pair complete on their dressage score of 24.60 – securing Team Gold for Britain and the Individual Gold Medal. Ros and Alby were World Champions!
Ros took some time out in 2019 to become a mum, returning with a win in the 4* at Ballindenisk towards the end of the season. The pair made the best they could of 2020, winning the CCI-S4* at Burgham International, and have spent this season preparing and hoping for team selection.
They travelled to Tokyo as reserves, playing an invaluable support role in the Team Gold medal, and now get their chance to fly the flag for the British Team in Switzerland.
Kitty King and Vendredi Biats (Team)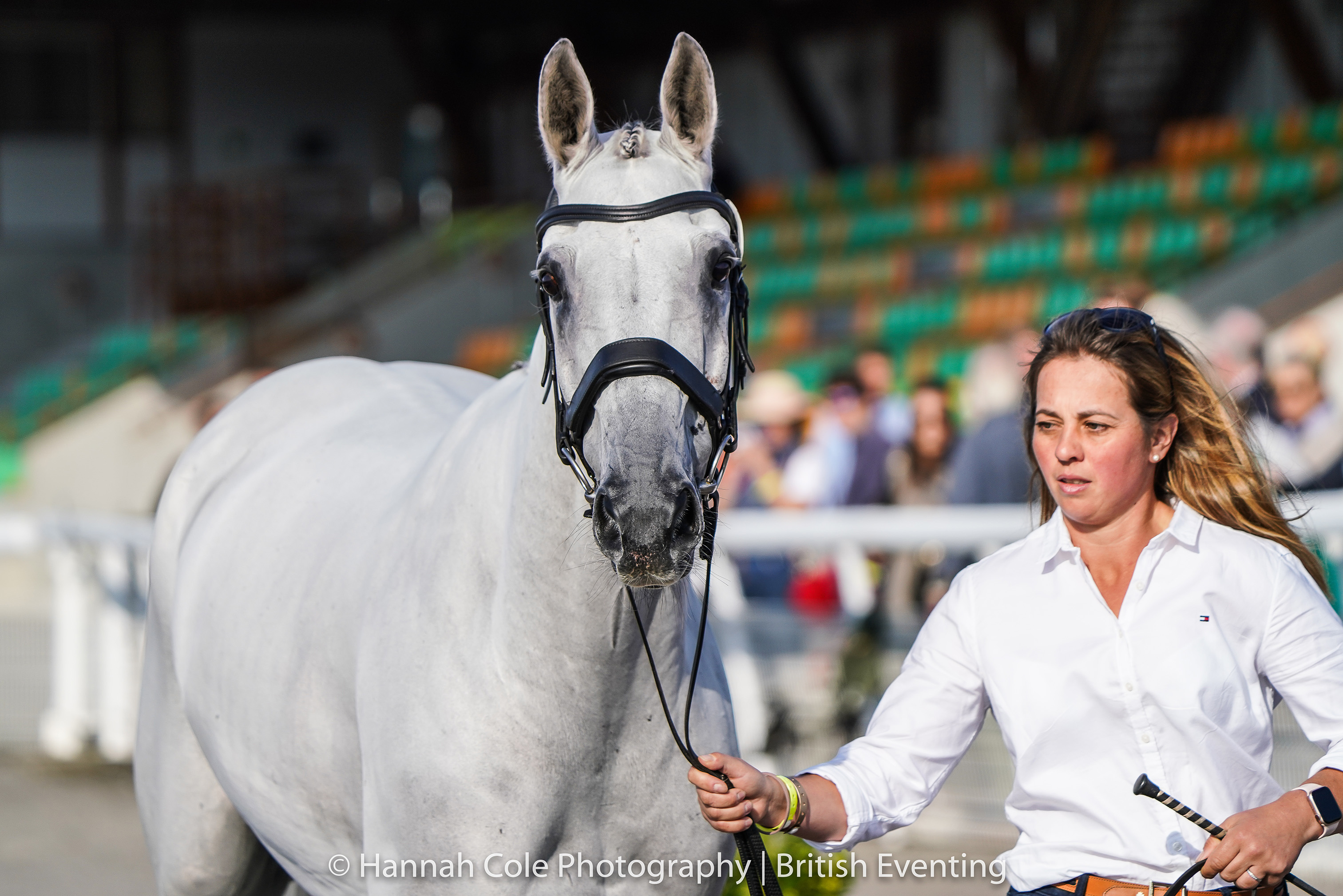 Kitty King (39) based in Chippenham, Wiltshire, with Diana Bown, Sally Eyre, Samantha Wilson and Sally Lloyd-Baker's Vendredi Biats (grey, gelding, 12yrs, 16.2hh, Winningmood x Camelia de Ruelles, Breeder: Phillipe Brivois FRA
Groom: Chloe Fry
Kitty was the first rider to have represented Great Britain at all levels in eventing – Pony, Junior, Young Rider and Senior. She made her Senior debut at the European Championships at Blenheim Palace in 2005, riding Five Boys.
Since then she has won a Team Silver medal at the 2015 European Championships at Blair Castle with Persimmon (finishing fourth individually, the highest placed British competitor) and represented Great Britain at the 2016 Olympic Games in Rio, with Ceylor LAN.
Kitty has produced Vendredi Biats (Froggy) throughout his career. The striking grey has always been one to watch, but 2019 marked a stand-out season as Froggy partnered Kitty to win at Bramham and Burgham and compete as an Individual at the 2019 European Championships in Luhmuhlen. They finished seventh in Luhmuhlen, the highest placed of the British riders.
Three impressive second place finishes in 4* competitions at Burnham Market, Bicton and Hartpury this year have shown that Kitty and Froggy are in great form and ready to go out and challenge for European Gold.
Piggy March and Brookfield Inocent (Team)
Piggy March (40) based in Maidwell, Northamptonshire, with John and Chloe Perry and Alison Swinburn's Brookfield Inocent (bay, gelding, 12yrs, 16.3hh, Inocent x Kings Servant, Breeder: John Mulvey IRL
Groom: Amy Phillips
Piggy is one of Britain's leading event riders, having built up a fantastic team of horses at her yard in Northamptonshire. Piggy has represented Great Britain at three European Championships to date – winning an Individual Silver medal at Fontainebleau in 2009 with Some Day Soon and a Team Silver with Quarrycrest Echo at Luhmuhlen in 2019. She also won Team Gold at the 2018 World Equestrian Games in Tryon, again with Quarrycrest Echo.
Piggy has enjoyed many successes throughout her career, including a record-breaking season in 2019 where she enjoyed 15 International wins. The tally included wins at every level, from 2* to 5* - the pinnacle being the win at Badminton, with Vanir Kamira.
Piggy took over the ride on Brookfield Inocent (Arthur) three years ago. The pair won their first three-day together, the 4* at Blenheim Palace International Horse Trials, in 2019 before going on to finish second behind Laura Collett and London 52 in the 5* competition at Pau last year, the only competition at that level in 2020.
Three OI wins this season – at Oasby, Cirencester Park and, most recently, Cornbury House International – have set them up well for the challenge in Avenches.
Nicola Wilson and JL Dublin (Team)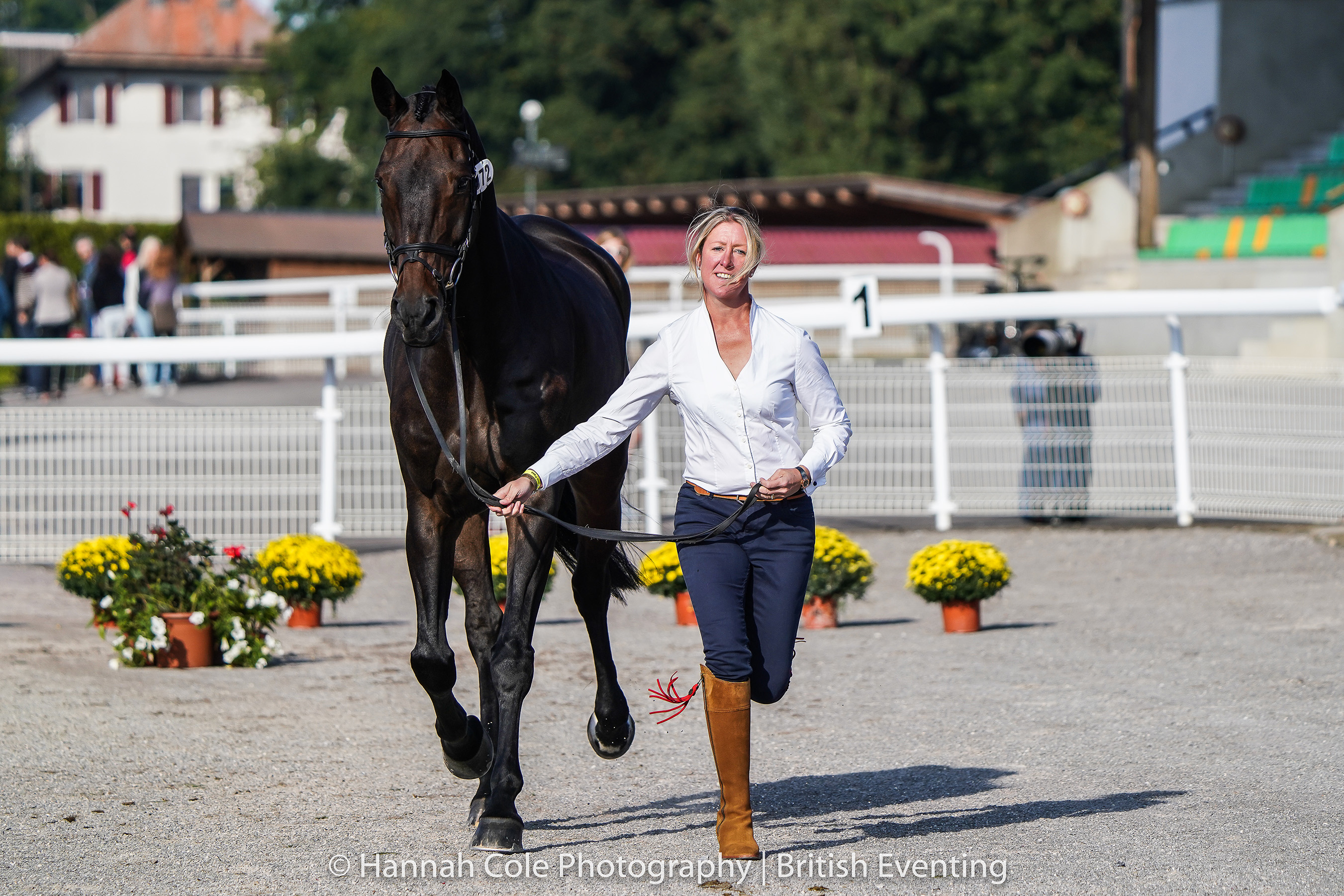 Nicola Wilson (44) based in Northallerton, North Yorkshire, with Deirdre Johnston and James and Jo Lambert's JL Dublin (dark brown, gelding, 10yo, 16.2hh, Diarados Cheeky Boy x Cantano, Breeder: Volker Coettsche-Goetze GER
Groom: Ruth Asquith
Nicola made her Senior debut as a British team member at the 2009 European Championships in Fontainebleau (France), where she came home with a Team Gold medal riding Opposition Buzz (Dodi). A firm favourite with fans, Dodi was one of the bravest, fastest and most consistent cross country horses of the time. The pair were the pathfinders for the British team at four consecutive championships from 2009-2012, winning Team Gold at the World Equestrian Games in 2010, Team Bronze at the 2011 European Championships and Team Silver at the London Olympic Games in Greenwich.
Nicola has represented the British team at three European Championships so far – that debut Team Gold with Opposition Buzz in 2009, Team Silver in 2015 (One Two Many) and Team Gold and Individual Bronze in 2017 with Bulana.
JL Dublin (Dubs) has been produced by Nicola throughout his career, catching the eye with some impressive results in young horse classes – finishing second in the six-year-old Championship at Osberton in 2017 and fifth in the CCI** World Young Horse Championships at Le Lion d'Angers the following year.
This year Nicola and Dubs have enjoyed wins in the CCI-L 4* at Bicton International and the CCI-S4* at the NAF Five Star Hartpury International, setting them up perfectly for this Championship.
Sarah Bullimore and Corouet (Individual)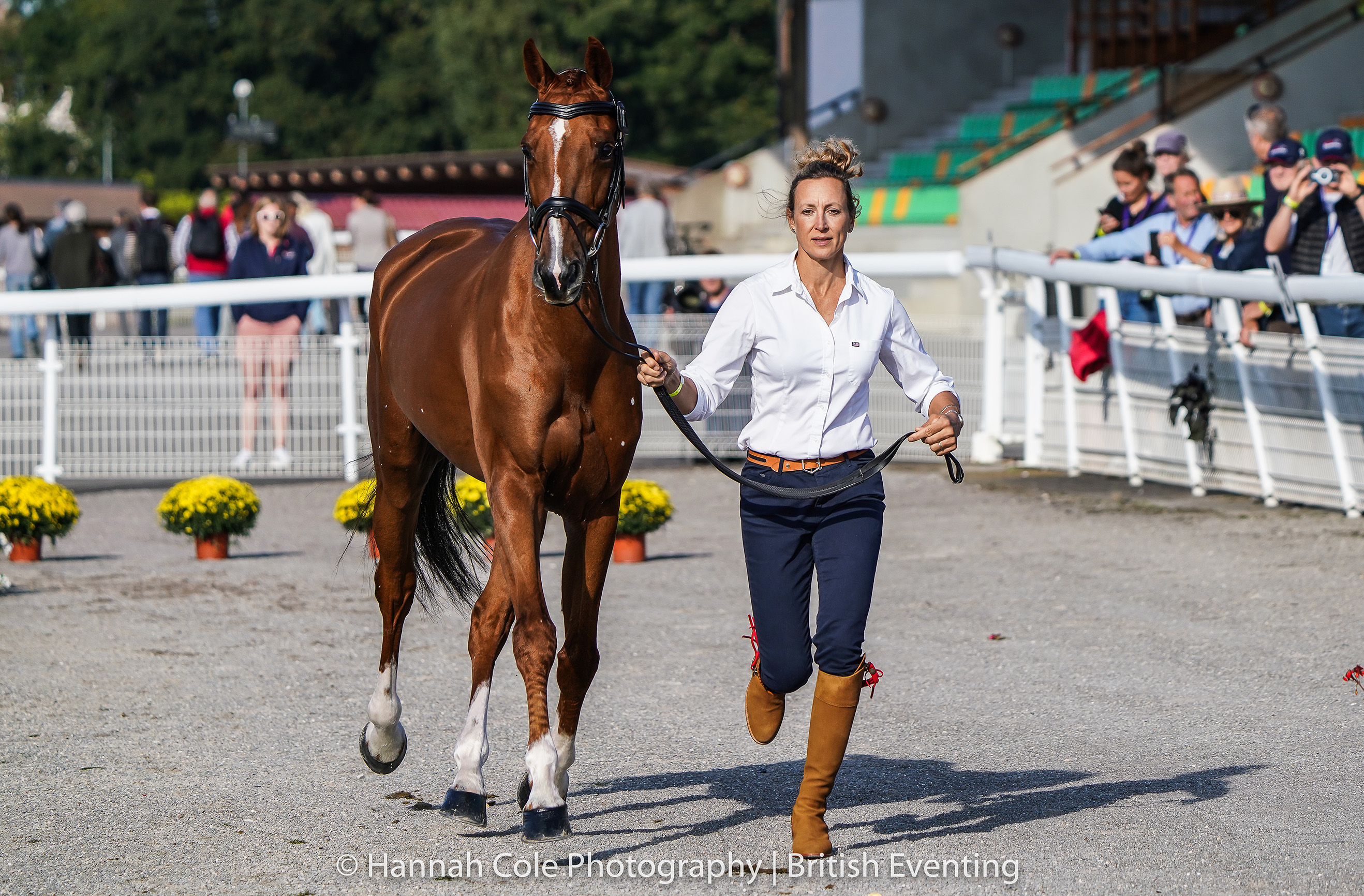 Sarah Bullimore (48) based in Keysoe, Bedfordshire, with the Kew Jumping Syndicate, Brett Bullimore and her own Corouet (chestnut, gelding, 10yrs, 15.2hh, Balou du Rouet x Lovis Corinth, Breeder: Sarah Bullimore GBR
Groom: to be confirmed
Sarah has been a key member of British Nations Cup teams throughout her career and was selected onto the UK Sport National Lottery-funded World Class Podium squad at the end of 2014. She made her Championship debut as an individual at the European Championships at Blair Castle in 2015 riding Lilly Corinne.
Sarah has since bred some super young horses out of Lilly Corinne – including her first offspring, Corouet (known as Elfie). In what must be quite a unique feat, Sarah will have accomplished riding both mother and son on a Senior Championship squad when they get their competition underway in Avenches!
Elfie has always been a bit of a star – winning the seven-year-old Championship at the Osberton International and Young Horse Championships in 2018. Most recently the pair finished second in the British Open Championship at the Hambro Sport Horses Burgham International Horse Trials. They set a Burgham record score in the dressage with 19.6 but just tipped one show jump to finish runner up behind Izzy and Monkeying Around.
Sarah will be hoping that her home-bred pocket rocket (Elfie measures just 15.2 hands) will deliver a performance to remember at the Championships.
Izzy Taylor and Monkeying Around (Individual)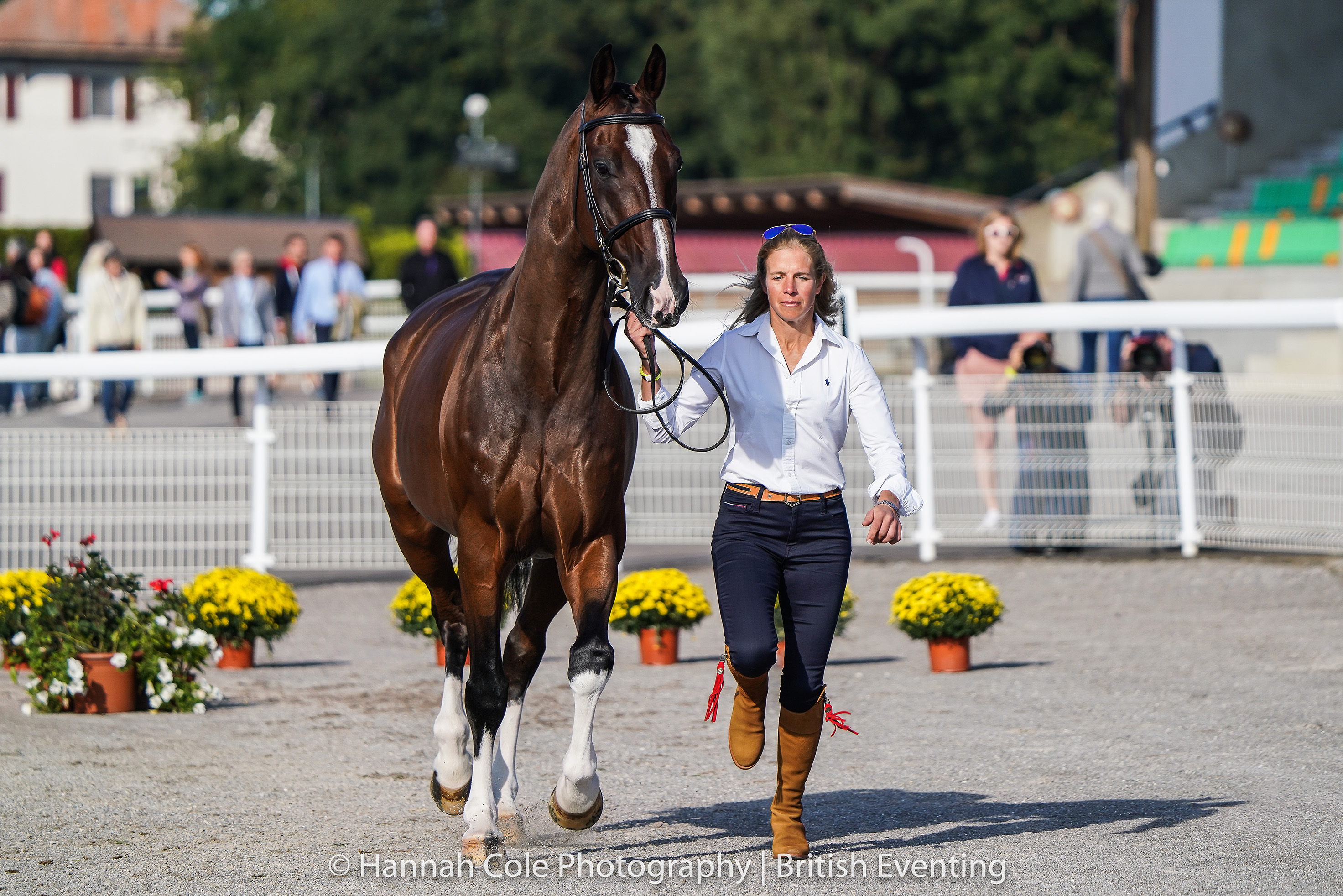 Izzy Taylor (38) based in Bicester, Oxfordshire, with Mark Sartori and her own Monkeying Around (bay, gelding, 10yrs, 16.2hh, Bertoli W x Donnerhall II, Breeder: Christian Heinrich GER
Groom: Rebecca Ross
Eventing is well and truly in Izzy's blood – her great Aunt, Anneli Drummond Hay, won both Badminton and Burghley; her grandmother was placed at Badminton and her mother represented Great Britain in show jumping as a Young Rider.
Izzy made her Senior debut at the 2013 European Championships in Malmö with KBIS Briarlands Matilda and followed that up two years later, representing Great Britain at the Championships at Blair Castle in 2015.
Monkeying Around has always been an exciting prospect. Since winning the world six-year-old Championships at Le Lion d'Angers in 2017, he has continued to show his talent – consistently producing stand out performances as his career has developed.
This summer the pair became the new British National Eventing Champions, having won the British Open Championship and the CCI4*-S at Hambro Sport Horses Burgham International Horse Trials in Northumberland. They now hope to build on this performance out in Switzerland.
Monkeying Around's joint-owner, Mark Sartori is a trustee of Great Ormond Street Hospital – so there will almost certainly be a lot of young fans cheering for Monkeying Around and Izzy this week.