Statement on balloting and behavior on social media
Following the recent update from Upton House Horse Trials, competitors are reminded that the rules on balloting can be found under 4.4 of the BE Rules and Members' Handbook.
(Click the image below to enlarge)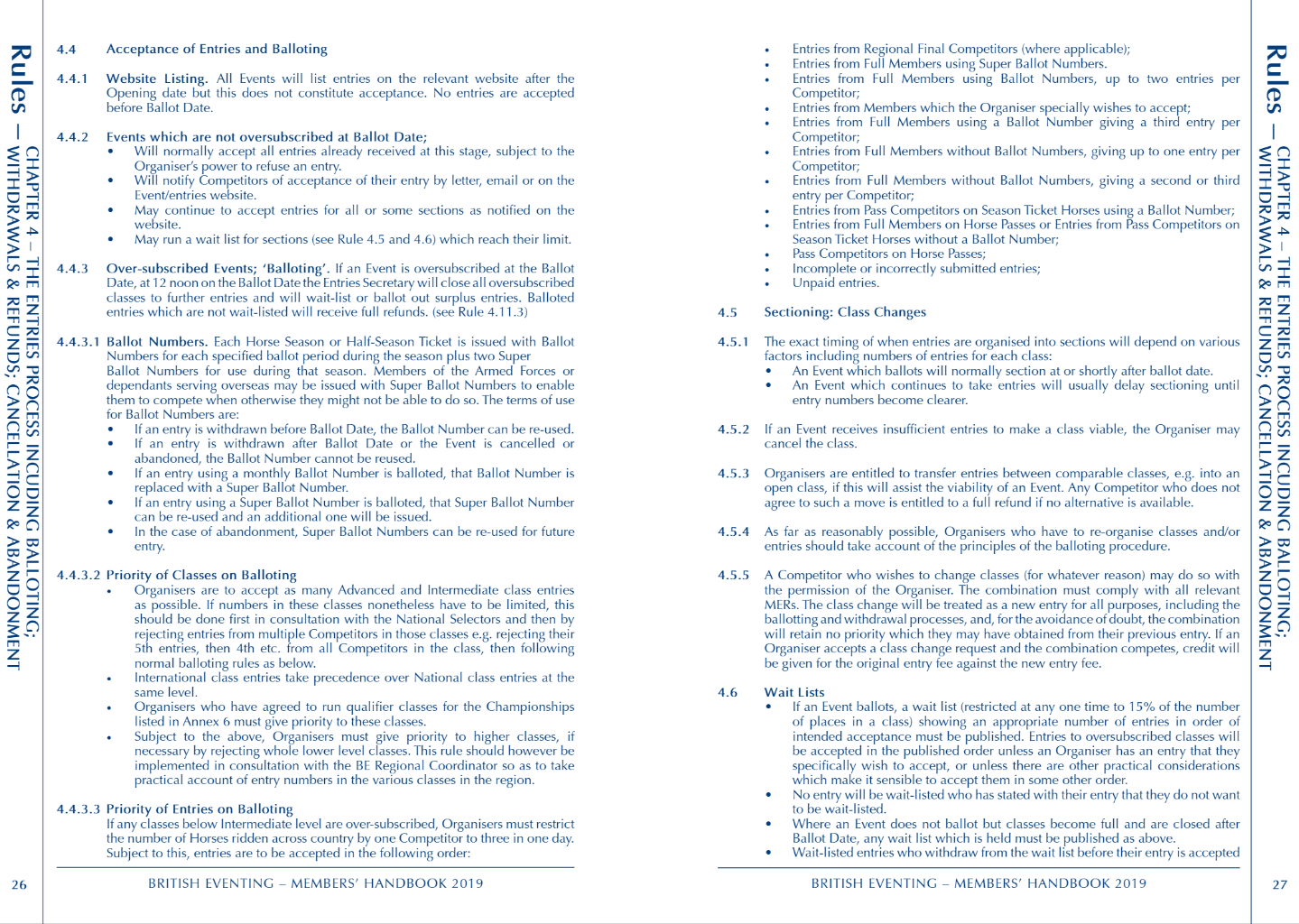 An online version of the BE Rules and Members' Handbook is available here http://bit.ly/BERule4_42019
BE continuously monitor the fixtures calendar to ensure the balance of competition opportunity for riders alongside maintaining the viability of events throughout the season. Upcoming events that are still taking entries can be found on the Fixtures and Results page of the website https://www.britisheventing.com/compete/fixtures-and-results
We would also like to remind members of rule 11.8 regarding social media, as well as the BE Code of Conduct. You can read more on that rule and the BE Code of Conduct HERE.