2021 British Grassroots Champions crowned at Cholmondeley Castle
The Cholmondeley Castle Estate provided a suitably stunning backdrop for this year's British Grassroots Championships, where the BE80(T), BE90 AND BE100 National Champions were decided.
BE80(T) National Champion… Jo Mair and Kilbrien Chris
A very competitive BE80(T) Championship required some outstanding performances – all three of the riders on the podium put in faultless jumping performances, each completing on their dressage score.
A lovey test from Jo Mair and Kilbrien Chris left them well-placed after dressage on a score of 28.8 and their strong jumping performance was enough to propel them into the top spot, taking the much-coveted title.
"My aim was to finish on my dressage score," said Jo. "Anything else was a bonus. The win was totally unexpected and hasn't sunk in yet! I'm so so proud of Kilbrien Chris (Eddie) - he tried his heart out for me and is a very special little horse that I have the luxury of riding."
The runner-up spot went to Katie Brickman and Greenkeld's Moondance, just 0.2 of a penalty behind the winners with a score of 30.
The third podium place went to Jo Fox and Loa VI, who finished on a score of 30.3.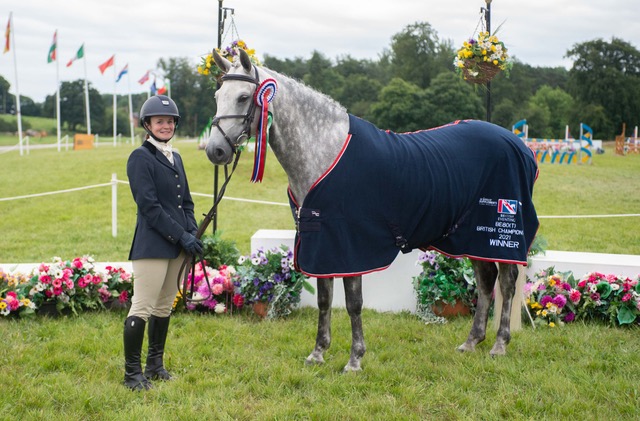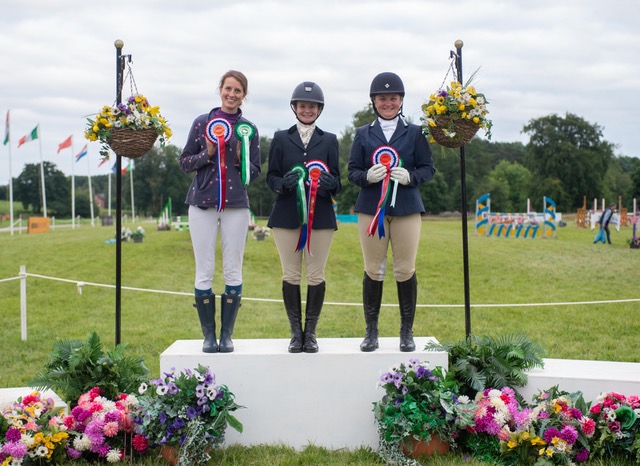 Jo Mair and Kilbrien Chris (left) and the BE80(T) podium (right)
BE90 National Champion… Jasmine Wilks and Colwills Silver Hill.
This competition could not have been any closer with the winning combination and our runner up, Victoria Gregg and Rock Supreme, going 'hoof-to-hoof' through every phase. They both posted dressage test scores of 30.0 and then went on to back that up with double clears inside the time in both jumping phases. In the end the only way to split them was to look at who was closest to the optimum time on the cross country – which Jasmine got absolutely spot on.
Emma Little and Alecon completed the top three, less than one penalty behind the leading pair, on a final score of 30.7.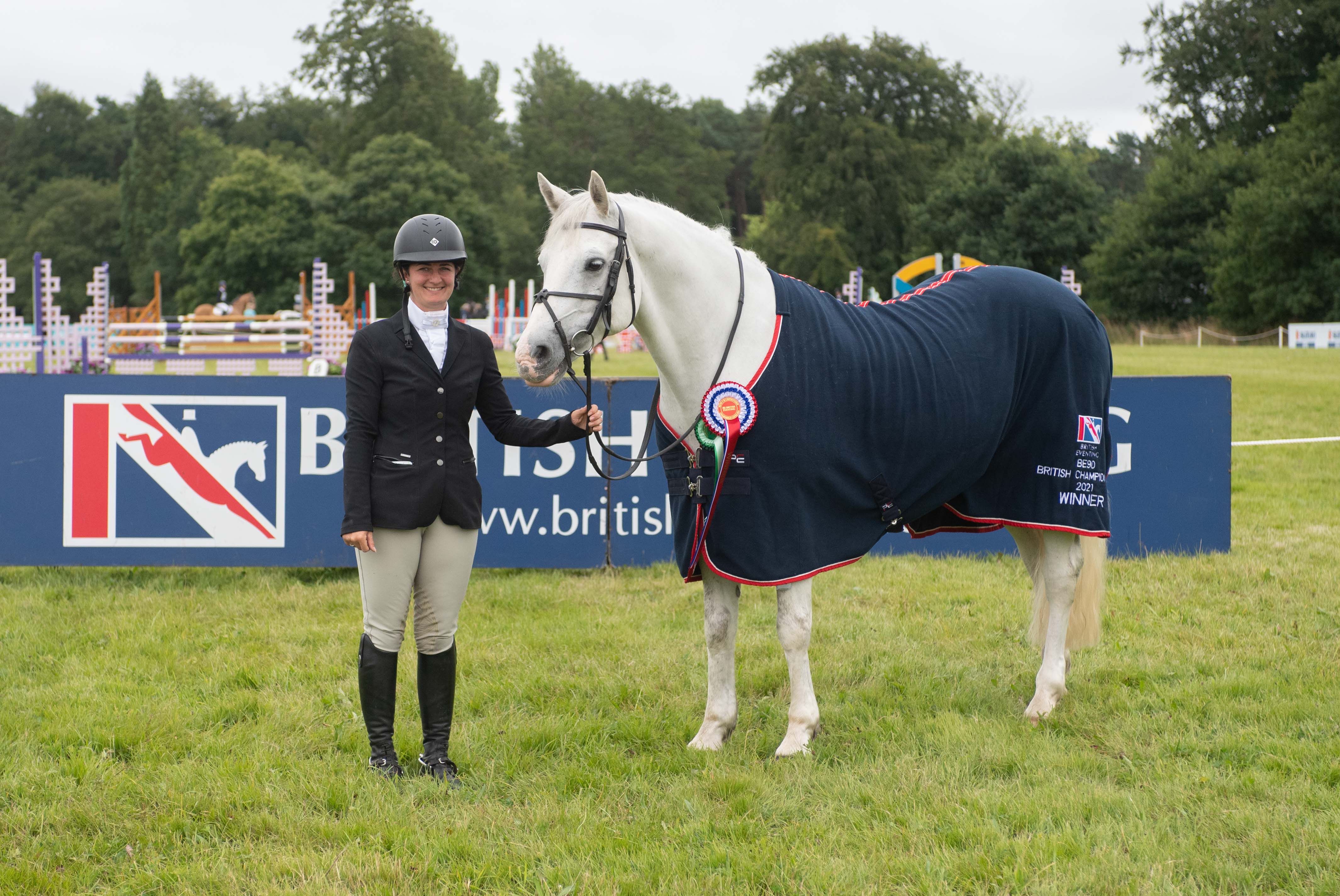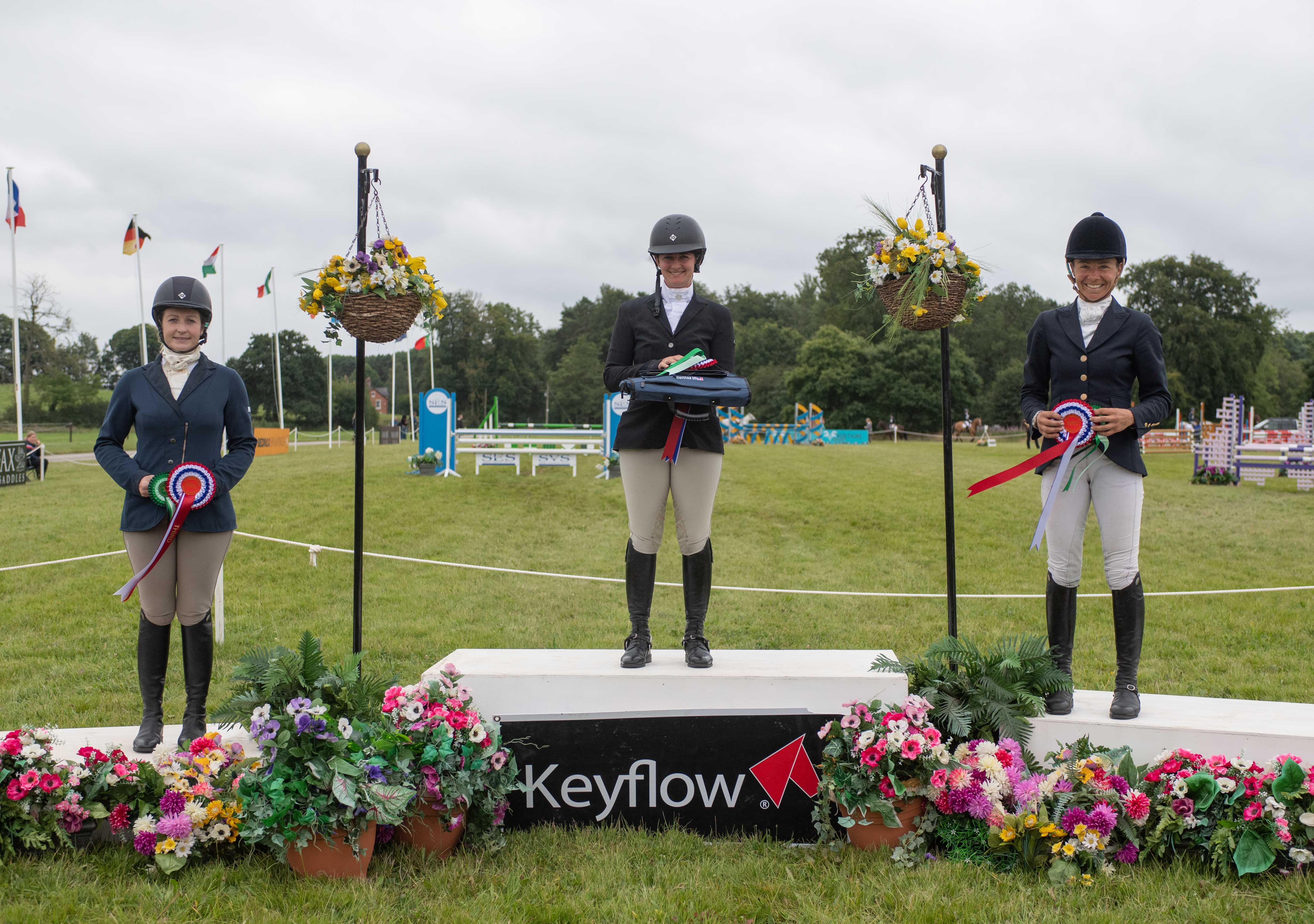 Jasmine Wilks and Colwills Silver Hill (left) and the BE90 podium (right)
BE100 National Champion… Sarah Turner and Ryehill Princess
A super dressage test for a score of 23 put Sarah and Ryehill Princess straight into the lead – a position they maintained from start to finish thanks to two lovely jumping clears. They added just 0.4 time-penalties to their score on the cross country, finishing on a total of 23.4.
"The cancellation of Badminton Grassroots in both 2020 and 2021 was a bitter disappointment but BE laid on a great alternative at Cholmondeley Castle today with all the atmosphere of a distinguished championships," said Sarah.
"I have worked very hard in the build-up to this competition to keep myself and my horse fit and focused and am just thrilled to have won such a prestigious event."
Runner-up, Abigail Unwin and Eden III kept the pressure on the leading combination throughout the competition, finishing just behind Sarah on their dressage score of 25.5. The final place on the podium went to Abby Corlett and Blue River III. It was double joy for Abby as she also finished fourth in the BE90 Championship with The Real Mccoy IX.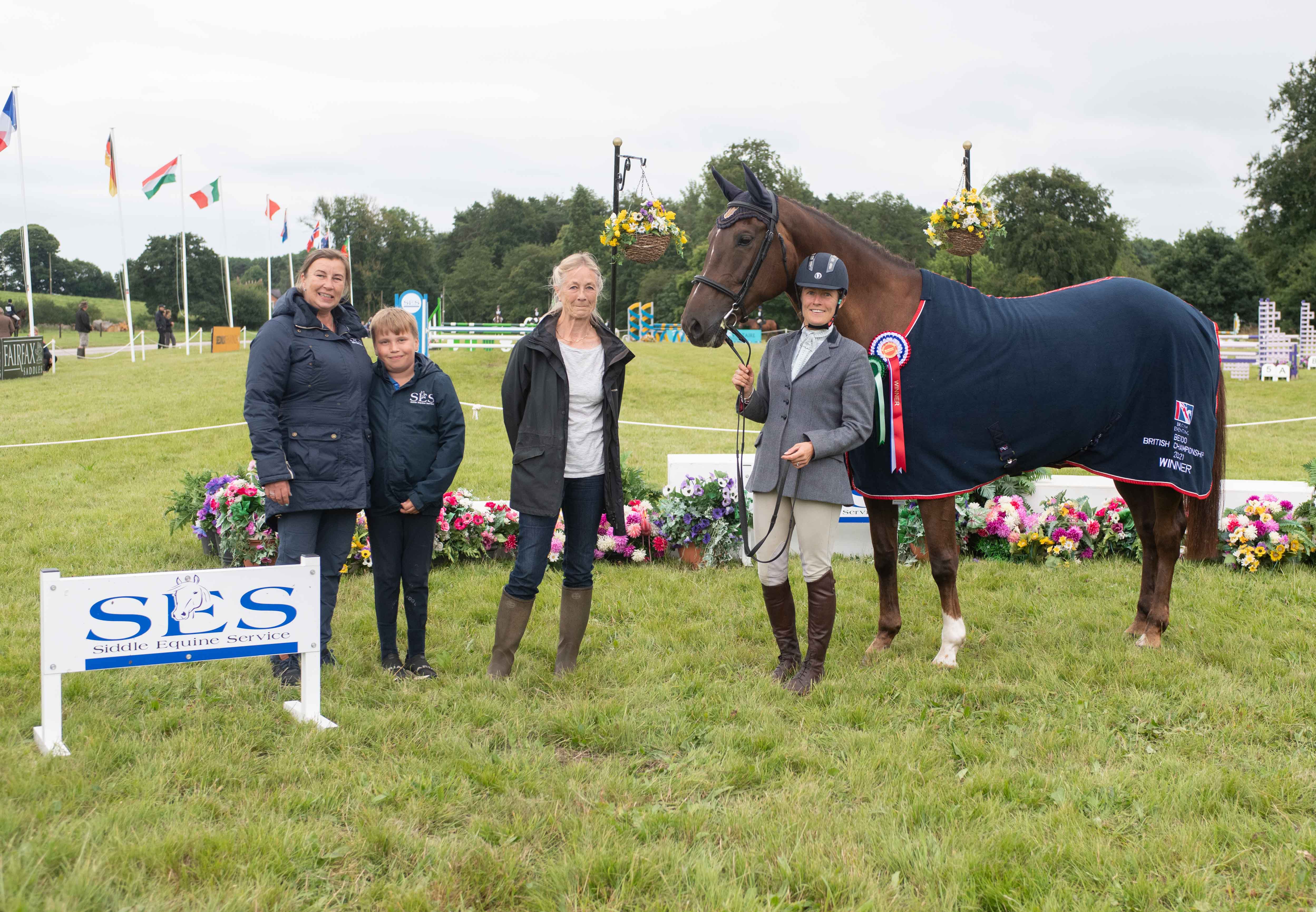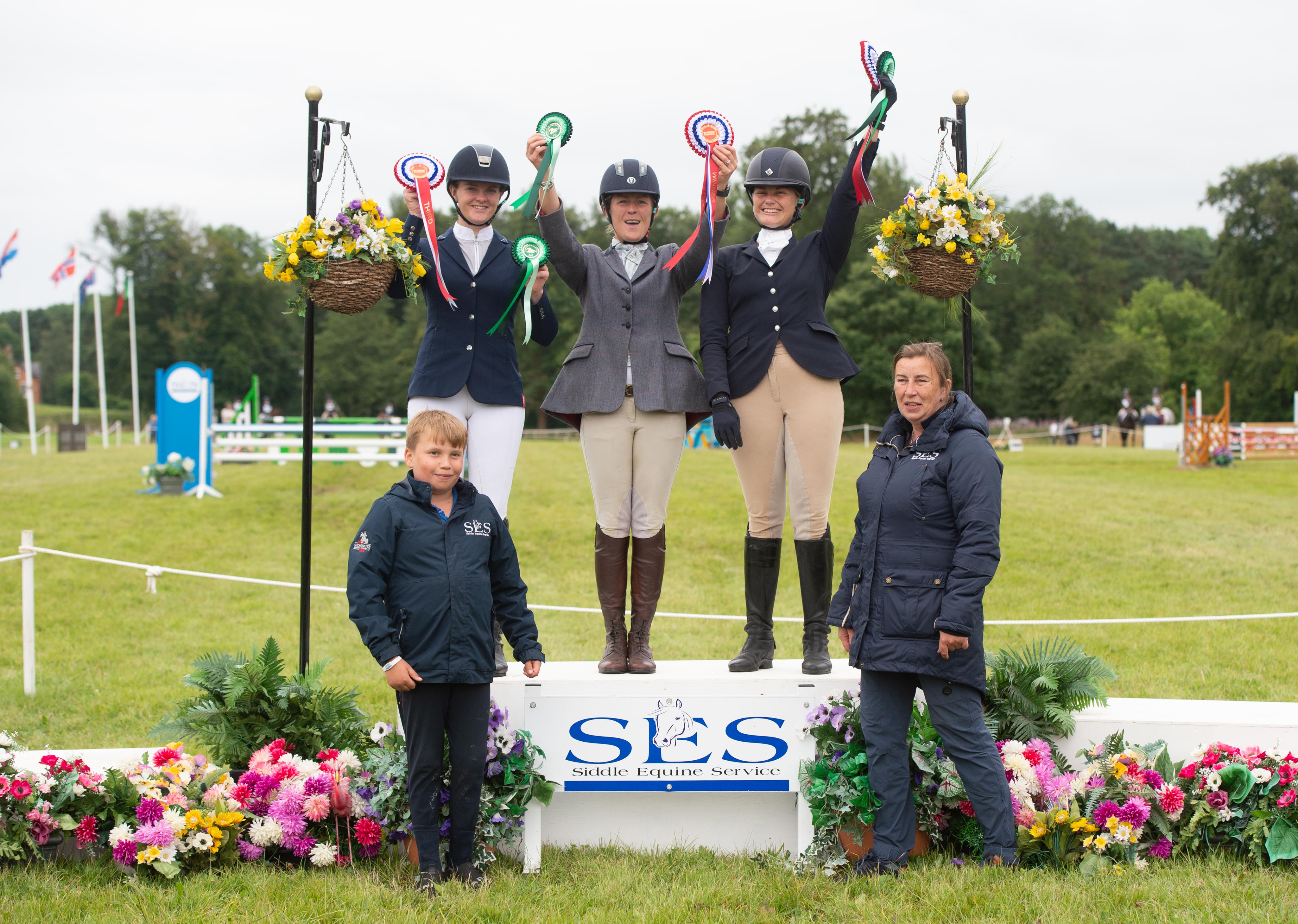 Sarah Turner and Ryehill Princess (left) and the BE100 podium (right)