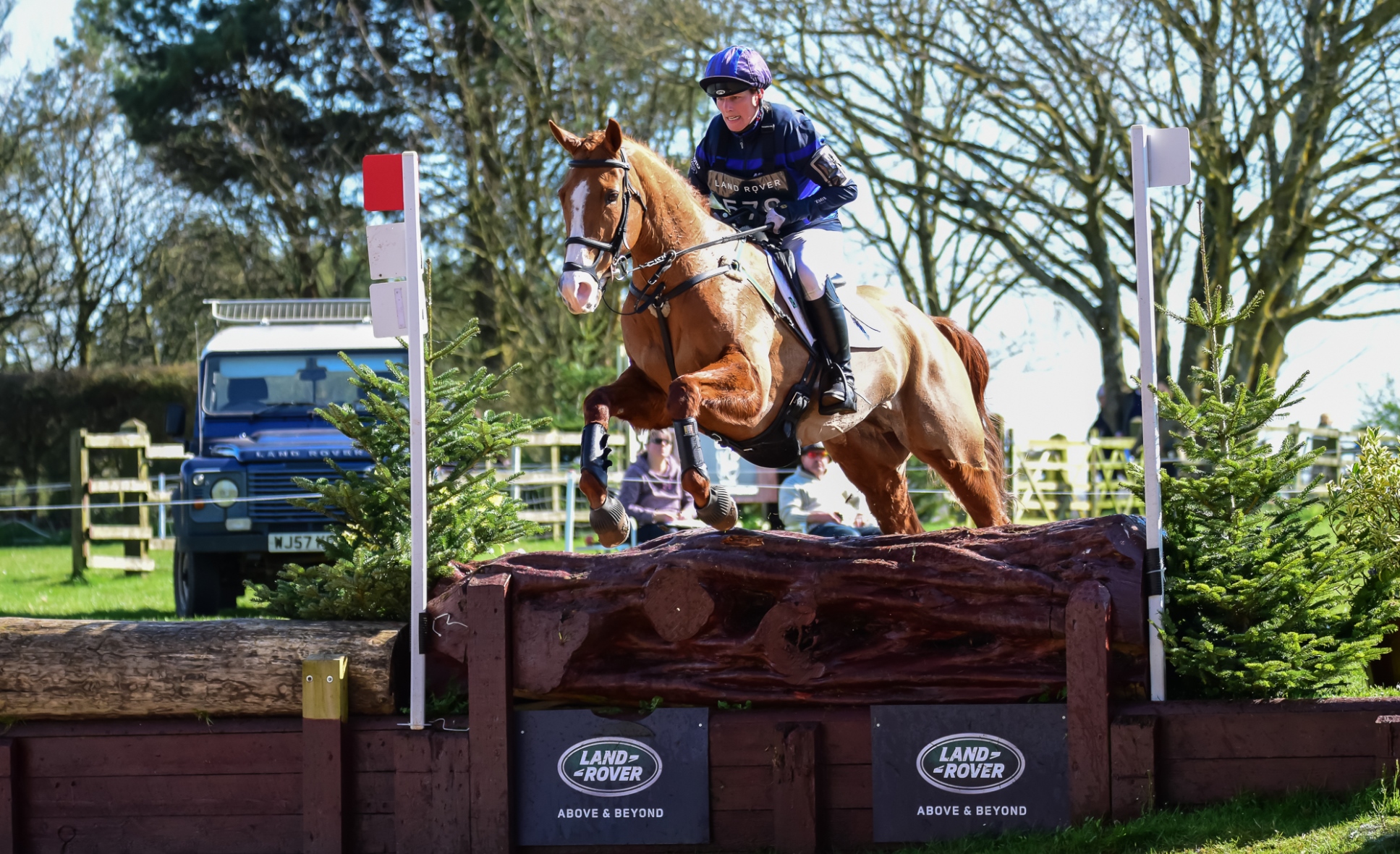 GATCOMBE (1)
Location
Gatcombe Park, Stroud, Minchinhampton, Gloucestershire, United Kingdom, GL6 9AT
Date
Saturday 23 to Sunday 24 March 2019
Organisers and Secretaries
Course description
Gatcombe is a nice inviting course for the more experienced and first time novices alike. The course is run over well drained land, and includes water. There are no hills. The water jump has been revamped. Intermediate - This is an up to height Intermediate course built with good big timber by Willis Bros. Both courses ride well whatever the weather.
Official website
Event schedule
Entries open
5 February 2019
Entries close
Ballot date
19 February 2019
Ballot period
March
Late entry surcharge
13 March 2019
Patricia Biden
Event Organiser
Gatcombe Park, Stroud, Glos, GL6 9AT
Contact Details
Mrs Liz Lyall
Event Secretary
45 Banbury Road, Stratford-Upon-Avon, Warwickshire, CV37 7SR
Contact Details
Miss Wendy Evans
Entries Secretary
2 Netherstead Court, Studley, Warwickshire, B80 7FG
Contact Details
Mr Derick Brown
Tradestand Secretary
Contact Details
Entries Information
Entry fees include VAT. VAT Reg No 601 101 917.
INTERNET entries will be accepted on http://www.gatcombehorsetrials.co.uk/. A WAIT LIST will be kept if required. If unable to enter online please send entries AND stabling form to the ENTRIES SECRETARY.  Please make cheques payable to GATCOMBE HORSE TRIALS. Separate cheques are required for each horse (with horse's name on back). Include stabling fees with entry fee.  Do not send stamped addressed envelope as all stabling details will be sent by email, and received entries and section details can be found on website.
ENTRY AMENDMENTS by 1200 noon on 19 March by emailing wendy@bdwp.co.uk or by telephoning 07775 888546. REFUND POLICY - 100% refund will be given for withdrawals before ballot date. 100% less £12 plus VAT admin fee if replaced for the same class - see rule 4.11.
STARTING TIMES are available on 21 Mar 2019 19:00 until 20:00:00 on 01789 740566. Starting Times also available on website http://www.gatcombehorsetrials.co.uk/.
Starting Fees include a programme and VAT.
Stabling
Local stabling available at £30 per night which includes bedding. No refunds for stabling fees after late entry surcharge date unless replaced.  If the event is abandoned stabling will be refunded less £5 admin fee. Please send stabling form to Wendy Evans with entry form.
Special Notices
In case of ABANDONMENT please phone 07836 644818 or 01453 887730 or 01242 870238.
ALL TERRAIN VEHICLES/MOTORCYCLES will not be permitted. ENTRANCE POLICY - Each car displaying a current BE membership card will be admitted including all occupants.
Accommodation and Catering
Refreshments available throughout the event. The Organisers cannot undertake to reserve hotel accommodation but the following local hotels are recommended:
Burleigh Court 01453 883804; The Bear at Rodborough 01453 878522; The Thames Head Inn 01285 770259; B&B - Sophie Hill 01453 883217.
Classes table
| Class | Days | Dressage Test | Entry Fee | Abandon Premium | Total Payable | Late Entry Surcharge | Starting Fee | |
| --- | --- | --- | --- | --- | --- | --- | --- | --- |
| IN | Saturday | I117 (2009) | £71.48 | £7.68 | £79.16 | £10.00 | £16.00 | |
| N | Saturday | N112 (2010) | £71.48 | £7.68 | £79.16 | £10.00 | £16.00 | |
| ON | Saturday | N112 (2010) | £71.48 | £7.68 | £79.16 | £10.00 | £16.00 | |
| I | Sunday | I117 (2009) | £97.86 | £10.52 | £108.38 | £10.00 | £22.00 | |
| OI | Sunday | I117 (2009) | £97.86 | £10.52 | £108.38 | £10.00 | £22.00 | |
| AI | Sunday | AI119 (2010) | £97.86 | £10.52 | £108.38 | £10.00 | £22.00 | |
Classes and fees
If entries warrant an Intermediate section of day before dressage and some AI dressage may take place on Saturday.  We reserve the right to transfer Intermediate horses into the OI section and Novice horses to ON if necessary.
Qualifiers and special classes
The British Intermediate Championship Qualifier.
Prizes
Prize Money to be confirmed. As a courtesy to our sponsors LAND ROVER, either rider or owner of the 1st-4th placed horses in each section MUST attend the prizegiving in person otherwise forfeit their prize. No exceptions will be made.
Event name:
GATCOMBE (1)
Date:
Mar 24-25 2018
Location:
Gatcombe Park, Stroud, Minchinhampton, Gloucestershire, United Kingdom
Optimum XC Time - 5.20
Optimum XC Time - 5.20
Optimum XC Time - 5.20
Optimum XC Time - 5.20
Optimum XC Time - 5.20
Optimum XC Time - 5.20
Key
Column Headings
Pts

points

FP

foundation points

D

dressage penalties

DEM

dressage error marks

DEC

dressage errors of course

SJ

show jumping penalties

SJT

Show Jumping Time Penalties

XCJ

cross country jumping penalities

XCT

cross country time penalties
Completion Codes
Where the horse was not placed, a code is shown as follows…
HC

over-graded

NS

no-show

E

eliminated

W

withdrawn

D

disqualified

R

retired
For eliminations, this may be followed by an elimination code…
CR

compulsory retirement

F1

failed at first trot up

F2

failed at second trot up

UR

rider unseated

HF

horse fall

FF

horse fall that broke a frangible fence

TH

trapped horse

R3

three refusals in show jumping, or at same fence in cross-country

R4

four refusals overall in cross-country

AR

Accumulated Refusals
Downgraded horses
(DG)

After the horse name indicates horse has been downgraded
Map
Location
Gatcombe Park, Stroud, Minchinhampton, Gloucestershire, United Kingdom, GL6 9AT
Grid reference ST882992
Newsflash
In relation to the current equine flu outbreak Gatcombe (1)Horse Trials have decided to follow the directive of the British Horse Racing Authority by requiring all horses competing at Gatcombe (1) to have a flu vaccination or Booster injection within six months of the day on which they are competing. All equine passports will be checked on arrival and no horses to leave their lorries till this is done. No companion horses without the regulatory flu vaccination certificate will be allowed on site.